Mortgage Blog
Mortgages to fit your life plan
10 Commandments Of Your Pre Approval
November 15, 2021 | Posted by: Brad Nemes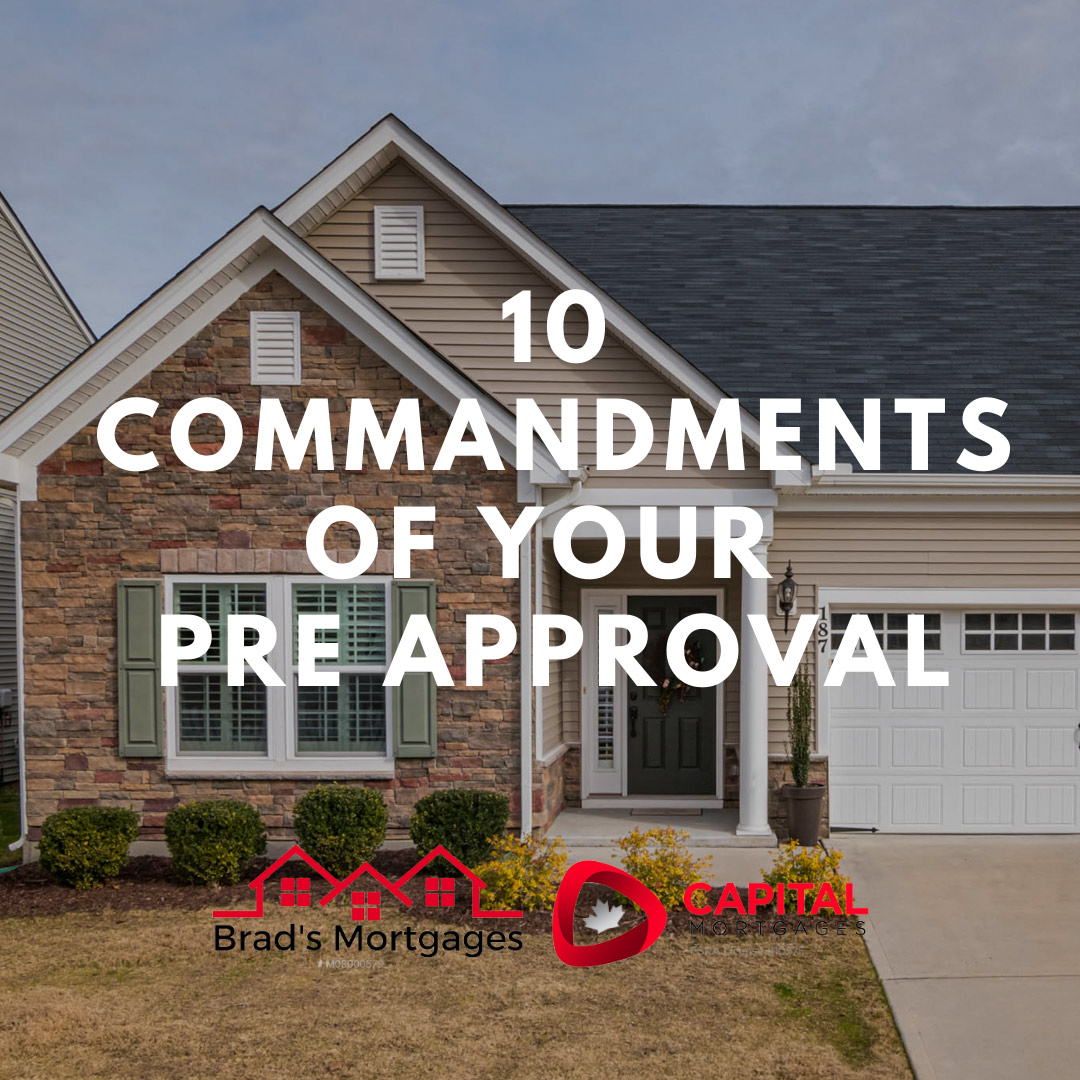 These are things to consider while buying your home...

THOU SHALL NOT...


Change Jobs, or become self-employed or quit your job.
Buy and Finance a car, truck, or van. (Unless you wish to live in it).
Use credit cards OR Lines of credit excessively or let current accounts fall behind, or increase the balances from when we reviewed your debt.
Spend the money you have put aside for closing.
Omit debts or liabilities from your loan application.
Buy and Finance furniture OR appliances before you buy your house.
Originate any inquiries into your credit.
Make large or cash deposits without checking with your Mortgage Broker.

If you plan on using crypto currency funds for your down payment, please let us know as soon as possible.

Change or close any bank accounts, or move any funds until we have approved the down payment.
Co-sign a loan for ANYONE.
I'm here to save you money and help you build wealth throughout your mortgage years.
Please get in touch at any time you have a question!